Your Compliance Gateway
Providing a one-stop-shop on all compliance needs, from: KYC, KYB, AML, transaction monitoring, identity management, on-chain analysis and more to merchants and individuals alike.
Onboarding Percentage
99.41%
What does Sekuritance do?
We provide a single platform for every compliance need within a business, including end-to-end KYC, KYB, AML, vendor management, beneficiary onboarding, investor check, blockchain wallet checks and more!
Your Compliance-as-a-Service (CaaS) Partner
As compliance rules and regulations continue to grow, so does the need for an evolving KYC, KYB, PEPs, Sanctions and AML screening tools.
Sekur.TRANSACT is our verification engine that leverages advanced technology to verify, monitor and background check your stakeholders, which in turn helps you better assess fraud exposure.
The anonymity of crypto is fast becoming a myth yet it is still difficult to track what people actually spend their money on.
Sekur.Trace is our on-chain analysis tool that aids in tracking payments from people and wallets.
Our Sekur.Vault is a safe place to store and encrypt your most sensitive personal or corporate data, credit card details, crypto private keys, transaction histories and much more.
Sekur.Auth is our own acquirer agnostic 3DS2 verification solution, allowing merchants to validate and process 3DS checks before each payment, giving them an extra layer of protection.
We are constantly evolving our datasets to ensure we are always at the forefront of fraud detection.
Sekur.Alert is a reporting tool that allows our community to alert us to new potential fraudulent business exposures.
Sekur.Certify is our verification service that provides blockchain wallet verification, letting users verify controlling power certification over their wallet.
A digital seal, letting individuals prove they are of good standing.
Integrate our Sekur.Suite
Merchants will be able to integrate with
our full suite easily via RESTful APIs with
a very reliable uptime.
We are Industry and Blockchain Agnostic
We provide our solutions to any and all industries from both the private and public sectors, involving any fiat related industries and all blockchain related industries alike. 
The peace of mind of our clients and partners is our top priority.
Sekuritance Services & Solutions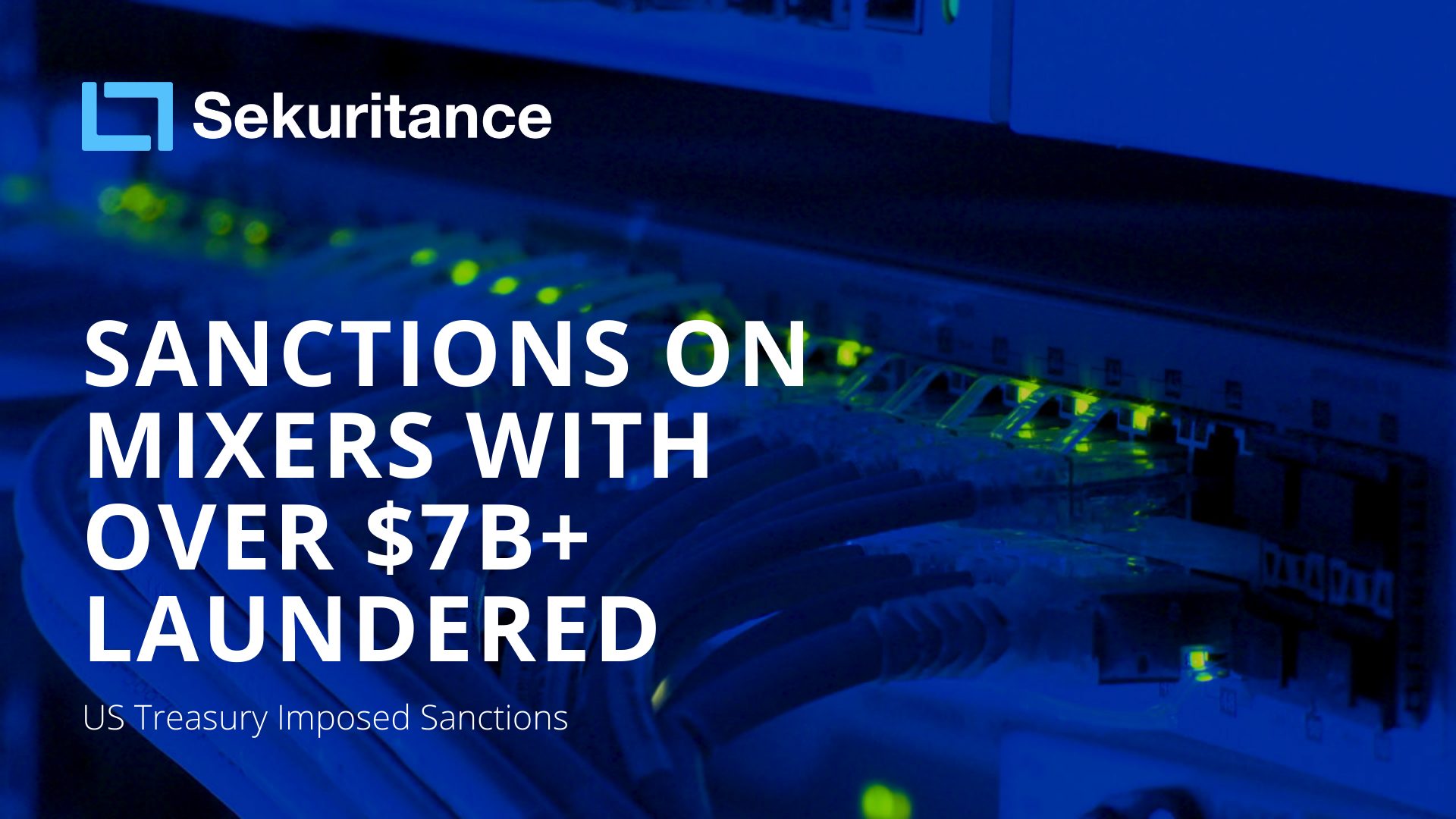 United States authorities have imposed sanctions on crypto mixers which have allegedly laundered more than $7 billion over the past...
Read More
Your Web2 identity has been all about linked email addresses and social media accounts. Now that Web3 is becoming a...
Read More